Want a Chance at Winning (2) Season Tickets?
Find out more on what you need to do to be in the running for some Jets Tickets for the 2015 season! Details Here.
Rank the New York Jets Beat Writers
Jets Twitter nation, now is your chance to RANK the beat writers who cover your beloved New York Jets.  Like someone, press the up arrow, disapprove of someone, give them the down arrow.  The results are in real time!
Jets Beat Writers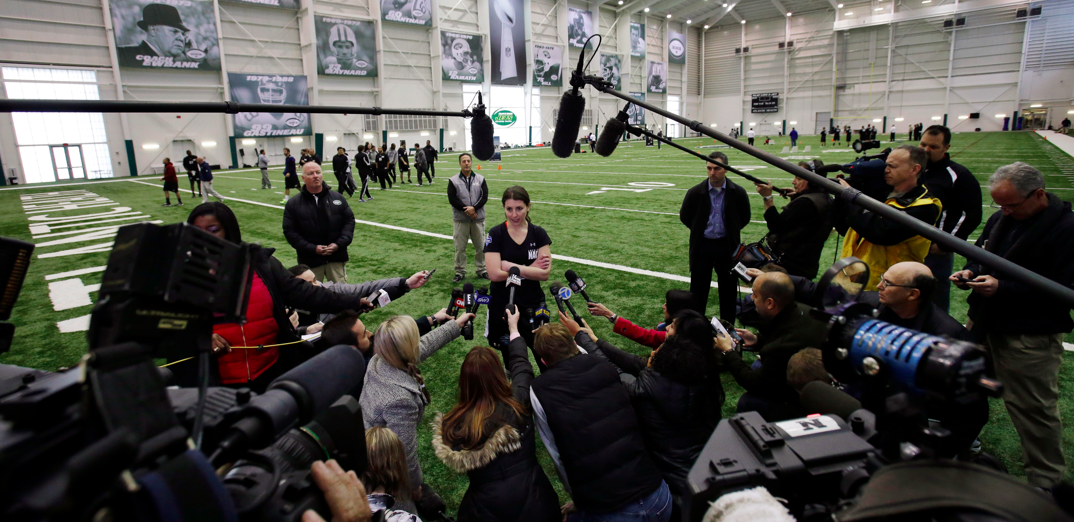 ︾
Jets Beat Writers
Listly by Erik Manassy
Rank the people who cover the New York Jets? Who's your favorite (Rank them up), don't like someone (Rank them down).
Anchor for CBS Sports Radio and WFAN Radio, Public Address Announcer for the NASL Soccer Bowl Champion N.Y. Cosmos, Huge N.Y. Islanders and N.Y. Jets fan!

Covers the Jets and Giants for FoxSports

Covering the New York Jets for 18 Years, and telling it like it is.

Staff writer for The Record (N.J.), covering the New York Jets, Seton Hall men's basketball and other stuff.

Covers the Jets for Metro New York newspaper. Tweets are definitely my own. Besides, no one else wants them.

New York Jets beat writer for the New York Post

AP sports writer who covers NY Jets (since 2006) & college baseball. (Old-school hip-hop/hard rock connoisseur). Proud @XaverianHS & @StJohnsU alum.

Senior Reporter and Team Insider

New York Post sports writer. Handicapper of the People. Doing what Brian Boitano would do.

Covering the Jets and some other stuff for The Star-Ledger Sports Dept. No retweets should be considered endorsements.

Lead Sports Anchor WNBC-TV, Blow by Blow- Epix, Host Rutgers, WOR Radio, love wife, sons, Pepper 4ever, IC & Tyler Hill! Like me on facebook: BruceBeckSports

Writer & observer of all things interesting ( at least to me)... but mainly sports. Managing Editor & beat writer for http://t.co/ywGKRFBE9d

3-time Emmy Award (NY) winning TV producer | NY Jets beat | SNY | @columbiajourn | NYU Alum

ESPN NFL Nation reporter Rich Cimini covers the New York Jets. He roots, often unabashedly, for the Syracuse Orange.

New York Jets beat reporter for The Star-Ledger (@starledger), along with @mjfensom. For longer missives: dslater@starledger.com.

Emmy Award Winning Sports Anchor/Boxing announcer/Motivational Speaker

Just your average tomboy who loves to play, watch, and talk sports! Views are mine alone.

NFL writer/columnist for the New York Post. Sarcastic Texan, Tyler's dad and proud Jayhawk. Personal favorite of Alec Baldwin.

Host with Stephen A Smith weekdays 1-3 PM on ESPN NY 98.7FM, ESPN P-B-P Broadcaster, Nets play-by-play broadcaster & This Week in Football Host on @YESNetwork

New York Daily News Jets reporter. I like sports and em dashes. Views expressed are my own.

Newsday's Jets beat writer | @NABJ's 2011 Emerging Journalist of the Year | @wesleyan_u + @NewhouseSU | lover of bunnies | Bklyn-born | IG: kimberleymartin

Sportswriter for WFAN/CBS

Editor-in-Chief of @AFCEastDaily | Former newspaper scribe | Drummer on most weekends for spare change and IPAs | Jets writer for Scout and Cover32

New York Post sports columnist
Google+